Here we go again: BIM World MUNICH 2021 - established trade fair for digital solutions in the construction industry will take place from November 23 - 24 in Munich -  as a presence-only event!

Some of Finland's leading BIM players in the construction sector will also present their latest BIM-based ideas and technologies at the BIMWorld trade fair 2021 in Munich
Finland has been among the earliest adopters of Building Information Modeling (BIM) and therefore is a mayor key player in driving the innovations for the AEC industry.
The basis is in OpenBIM, which has been set as a standard by governmental actors. However, OpenBIM is not only driven by the government. Currently, the whole AEC industry and it´s enthuastic people behind these companies are supporting OpenBIM:
Anna-Riitta Kallinen, Owner of ARK Consulting/ARKCON, is Ambassador of BIM World MUNICH and supports the export business and marketing for Finnish BIM companies with incredible commitment and success.
"The Finnish collaboration within the BIM World Munich network started already in 2016. Since then, the joined offering of Finnish companies has been steadily growing in significance and in visibility. Some also say we have the most successful annual after-venue party, offering relaxed collaboration and networking during the two days of BIM collaboration and latest news in the business.
Part of the inspiring spirit of the Finnish pavilion is the open BIM collaboration that has a strong foothold in Finland. Common national BIM requirements and open innovative approach to BIM motivates companies and their clients to appear side by side also in this most important annual German BIM venue. Every year of attendance has brought added value to the companies in terms of client collaboration, latest developments in the German market and networking with overseas partners." 
BIMWorld Munich 2021
23 - 24th November 2021 
More Information: https://www.bim-world.de/
You can find us at Finnish BIM Pavilion/Booth 1  
Click on this photo for a short video: openBIM Infra project
Click on this photo for a short video: how to generate user-friendly spaces in large demanding facilities, for example in hospitals or shopping centers.
The following leading Finnish players with innovative, digital solutions in the construction sector will present their latest service ideas and technologies at BIMWorld 2021:
Infrakit - Your digital transformation partner who enables successful and sustainable infra projects by connecting people and data  
Infrakit is a cloud service for infrastructure construction projects with a vision of a sustainable infra-industry. As an independent platform, integrating all brands of CAD systems, surveying equipment and heavy machinery control systems it enables unprecedented real-time command and control of the site leading up to 20% savings in total project costs. It offers real-time situation awareness and data flow to and from the construction site, shared by all project parties. The company has been helping its customers to digitalize their infra projects since 2010, with over 30 billion euros of infra-assets built with Infrakit in more than 2000 projects in 11 countries.
Novatron - a technology company focused on earthmoving automation, offering open solutions for digitalizing earthmoving jobsites and robotizing earthmoving machinery
With 30 years of experience, Novatron develops, manufactures, and supplies hardware and software to increase the productivity, quality, safety, and sustainability of the earthmoving industry. 
Novatron's customers are earthmoving contractors and construction equipment manufacturers. Novatron is part of German MOBA Mobile Automation AG.  
Pointscene - a map-based cloud solution for integrating drone mapping and laser scanning with BIM in design & construction projects
Pointscene provides simple tools for site employees to interact with relevant geospatial data for everyday site planning, progress monitoring and in communication with other stakeholders. The cloud solution makes it easy to handle data from recurring captures throughout the project lifecycle, measure volumes and follow progress based on actual site status. It even integrates into existing workflows and other software of the site through APIs and libraries.
Gravicon -  the developer of Modelspace software, which is a cloud-based solution that helps property owners to keep track of their investment projects and to control the project requirements
Gravicon provides also provides BIM consulting services for the construction industry. Company's key strengths are long experience in construction projects, pioneer position in BIM and knowledge of software development within the sector.  
Mestamaster - a digital app for intelligent takt time construction
Efficient planning combined with takt control, based on real-time snapshots on construction site's progress. With Mestamaster´s  methods, projects can improve throughput up to 20-35%. 
Mestamaster is being used on tens of apartment, hotel, hospital and commecial building projects to better control production and risks. All work groups can use Mestamaster for managing their schedules more efficently, with their smartphones or on large tv-screens.
The University of Oulu's special strength is bringing science and the different actors of society closer together
The University of Oulu aims to be among the best places in the world to do research in following areas:
- Strengthening research in emerging fields and multidisciplinary activities
– Systematically monitoring and developing the quality of research
– Developing high-quality research infrastructures
– Promoting responsible research and the utilisation of open information
Metropolia, University of Applied Sciences -the largest provider of BIM education for construction professionals and stakeholders.
Our customers include the largest public and private organizations in the construction industry in Finland. Learn from Finnish professionals and teachers how to make most out of BIM-based project management, design, construction and facility management.
You are welcome to join our pitching rounds during the exhibition days, where the Finnish BIM specialists will present their expertise and experience through concrete case studies. Of course, you can also visit our Finnish BIM Pavilion stand at any time to learn more about the concrete uses of digital services and technologies.
The agenda and topics at the Finnish BIM Pavilion (at booth no 1)
Infra OpenBIM cases from Finland every hour
Infrakit & Novatron& Pointscene
Open Infra BIM based autonomous excavator 
Mr. Tomi Makkonen, Researcher at University of Oulu
Education of Open Infra BIM and Construction Automation in Ouluzone center
Mrs. Tanja Kolli, Researcher at University of Oulu
BIM-Based building permitting in Finland
Ministry of Environment of Finland
Mr. Pekka Virkamäki, a Senior Legal Advisor, together with
Mr. Tomi Henttinen, Founder CIO, Gravicon
Gravicon presentation time at booth for both days:
User requirements in BIM process, at 10 am and 2 pm 
Function centered design in hospital building projects
at 12 pm and 4 pm.
Mr. Johannes Aho, Modelspace Product Manager, Gravicon
You are very welcome to join us!
Wenn Sie Interesse haben, mit den finnischen Experten auszutauschen und einen persönlichen Termin bevorzugen, nehmen Sie gern Kontakt auf, wenn Sie noch keine Ausstellungskarte haben: Hannele@findeconnect.com
For more information, please, contact
Finnish BIM Pavilion Team 
Ms. Anna-Riitta Kallinen (English)
+358 40 770 9799
anna-riitta.kallinen(at)arkcon.fi
Ms. Hannele Zilm-Schulz (Deutsch)
+49 173 6001211
hannele(at)findeconnect.com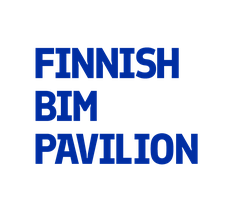 In Cooperation with