Tuukka Josefsson,
Sales Director
www.utopiaanalytics.com  
FinDeConnect (Hannele Zilm-Schulz) has successfully acted as a strategic sales consultant for Utopia in the DACH region. Hannele's primary role has been to research target companies, contact prospective customers, validate their interest in Utopia's AI solutions and organize sales meetings for Utopia. She has a well-organized and thorough approach and great tenacity when it comes to getting through to the right people at prospective customer companies. Hannele is a dedicated, hardworking and professional person, and most importantly she gets things done with good results. I would gladly recommend her services to any B2B company entering the DACH region, especially Finnish companies.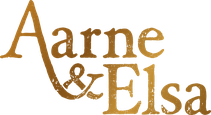 Perttu Korolainen,      Export Manager
Linkosuo (Baked Rye and Oat Chips) and Hannele Zilm-Schulz have done cooperation for many years. She is an excellent help in the German market. As examples I would like to mention help in all possible negotiations and on search of Social Media partners. She has also been a great help in events for buyers with her perfect German and highly professional output. The willingness to really understand her customers' business helps a great deal in creating company and product presentations suitable to Germany.  Her deep understanding of both Finnish and German market, habits, ways to work and negotiate is really valuable and she has a good network of different professionals for different needs. I can warmly recommend FinDeConnect!

Jan van den Brandt 
Business Development Manager
We as Infrakit worked with Hannele Zilm-Schulz at Bauma 2019 and we were very happy with the effort she was putting in to get us as stand members in touch with the right people. This was very useful for us, because now we could put our valuable time to the right people to talk with. And when people needed to wait a bit she was able to keep them attached to our booth so that we could talk with these people after finishing presentation to others.
Hannele is good with several languages like English, German and Finnish. It was really worth while to heave her in our team!

Anna-Riitta Kallinen
Project Coordinator 
BuildingSMART Finland
Thanks for the excellent service that we received from Hannele Zilm-Schulz, FinDeConnect. 
Hannele organized marketing activities and customer meetings to support the our export of BIM business to Germany 2017 and 2018. 
She did research of potential customers and keypersons from organizations that would be interested in BIM. 
She was with us as an expert of German business area and with German language support for b-to-b meeting discussions. 
We got a lot of these professional activities to support our commercial negotiations and the market area research.
BuildingSMART Finland and all the companies in a group want to say warm thanks to this valuable work to support our work and business in German area.
We have already started to work together this year 2019 in German area, with bigger plans, more events and multiple cities in German.
Cooperation

The Green Alley Award is Europe's first start-up competition focused on the circular economy.
In association with the core partners Landbell, Seedmatch, ERP Finland, Bethnal Green Ventures, H2 Compliance and R2PI, Green Alley is looking for great green ideas, new services, products and technologies that can turn waste into a resource. In return, they offer strategic support, networking opportunities and expertise in entering the circular economy across Europe.
Organization and monitoring of trade delegations, company inspections and professional visits in Germany

Geschäftsführer Andreas Kofler, www.baecker-bw.de
Für unsere Exkursionen nach Finnland und Schweden brauchten wir einen kompetenten Partner von dort. Frau Hannele Zilm-Schulz wurde uns empfohlen. Sie hat das notwendige Fachwissen und die Fachbesichtigungen der Bäckereien hat sie sehr professionell vorbereitet und durchgeführt.
Wir können Frau Zilm-Schulz für diese Beratung und Betreuung von Unternehmen sehr empfehlen.
Bäckereiverband von Süd-Finnland/Vorsitzender Herr Juha Mattila, Fazer Oy 
Key account management

B2B Ansprechpartnerin in Deutschland für Globe Hope
Nachhaltig ökologische Unternehmens-, Mitarbeiter-, und Kundengeschenke aus recycelten und überschüssigen Materialien von Unternehmen 
Prof. Dr. Hariet Köstner, Hochschule Augsburg, Fakultät für Wirtschaft, Empirische Marktforschung
Ein studentisches Projekt in Kooperation mit der finnischen Firma Globe Hope im Herbst 2015 bildete den Startpunkt der Zusammenarbeit mit Frau Zilm-Schulz. Von Anfang an war der Kontakt geprägt von gegenseitiger Wertschätzung, Zielstrebigkeit und Pragmatismus an den richtigen Stellen. Frau Zilm-Schulz verfügt über herausragende Kenntnisse des finnischen Marktes. Gemeinsam mit den wertvollen Hinweisen zur finnischen Mentalität und Wirtschaft im Vergleich zur Deutschen machten sie einen Großteil des Erfolges des Projektes aus. Erst der Input von Frau Zilm-Schulz ermöglichte es, dass sowohl Globe Hope als auch die deutschen Studierenden maximalen Nutzen aus der Zusammenarbeit ziehen konnten. Das Projekt ist allen Beteiligten in bester Erinnerung geblieben. Ich würde mich sehr freuen, wenn es in naher Zukunft wieder Anknüpfungspunkte geben würde und kann die Expertise von Frau Zilm-Schulz für Vorhaben mit deutsch-finnischer Schnittstelle nur empfehlen.
Innovative Kunden- und Werbegeschenke/Conti-Tech 
Besuch aus Bayern bei Globe Hope 
Trade fair management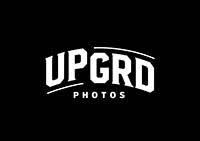 Mit UPGRDPHOTOS auf Photokina 2016
Schul-Kindergarten und Sportfotographie/Vorstellung der neuen Softwarelösung 
Workshops/Intercultural competence