Einladung zum Seminar "Safe and Sustainable Smart Cities – Nordic Solutions for the 21st Century"
Wednesday, 3rd November 2021, 1.30 pm – 4.30 pm
Please click on the PDF-Invitation for more Information
Invitation-Nordic-Seminar-Smart Cities-F
Adobe Acrobat Dokument
127.8 KB
Interested in hearing about current topics such as Cyber Security and Energy Solutions for Climate Neutrality ?   
On the 3rd of November 2021 there is going to be a cooperation event of the Scandinavian Business Association Hannover with all five Nordic Embassies at the Nordic Embassies in Berlin about the topic: "Safe and sustainable smart cities - Nordic solutions for the 21st century".
In two separate panels, the focus will be on approaches to solutions and outlooks on the two topics of energy solutions for climate neutrality and cyber security. The speakers represent renowned organisations in the Nordic countries and in Germany in the field of Smart Cities.  
Free participation in the event, which will take place in hybrid form, is possible both digitally and on-site at the "Felleshus" of the Nordic Embassies. Two separate registration links are provided in the attached PDF invitation (on two sides!) 
If participating on site in Berlin/Felleshus,the 2G rule applies. Capacities are limited.
You are warmly welcome to join us!
Finnish BIM Pavilion at BimWorld Munich 2021
23-24. of November 2021 in Munich Fair ICM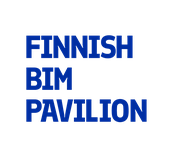 It's really kicking off again!!! BIM World MUNICH 2021- established trade fair for digital solutions in the construction industry will take place from 23 - 24 November in Munich as a pure! presence event.
Some of Finland's leading BIM players in the construction sector will again present their latest BIM-based ideas and technologies LIVE at BIMWorld 2021 in Munich - great opportunity for a face-to-face Talk once again! Please come to meet and greet! 
Welcome! We see you at Booth/nro 1 :-)!